In-Home Tutoring for your Child in JK to Grade 12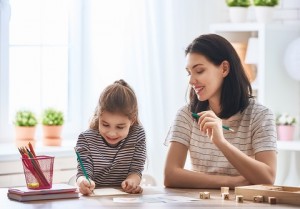 Why does in-home tutoring work?

Since 1998 Beyond the Classroom has been helping families discover the benefits of in-home, customized tutoring.

Teachers provide the tutoring in your home so your child feels comfortable in their own environment. Sometimes tutoring centers can be overstimulating and not conducive to learning.

As a parent you are an integral part of your child's learning experience. Having you at home for the tutor to follow up with after the sessions and speak to about goals is really helpful.

In-home tutoring can also give you, the parent, a much needed break from driving around to activities.
What grades and subjects are available for tutoring?

We offer tutoring for students in JK to Grade 12 for reading, writing, math, English, French, social studies, science, biology, chemistry, physics, and advanced math courses

The most popular requests for tutoring are:

Literacy Skills: ages 3 and up where the tutor reviews and teaches basic reading, writing and math skills.

Preparation for High School: tutors help students in grade 7 and 8 review core math concepts along with writing skills to be grade 9 ready.

High School Subjects: our tutors are experts in their subject areas so you can rest assured your child is getting pinpointed teaching that makes sense to them and clarifies concepts.