Interested in the online tutoring option with Beyond the Classroom?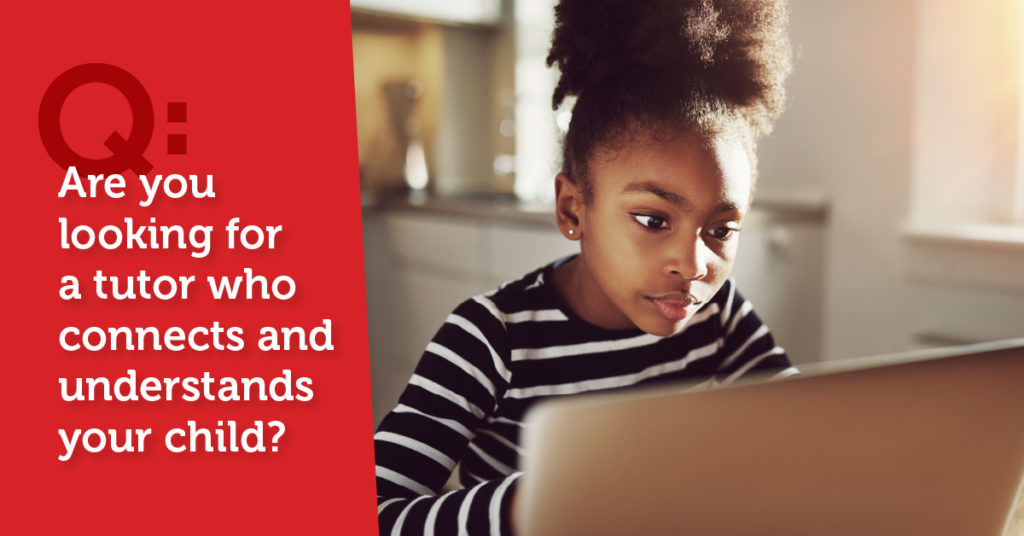 We are here to take the stress out of learning with our certified teachers standing by!
Frequently Asked Questions
   1. How does it work?
You will receive a unique URL that is your online meeting "space". This is the online place where you will meet your tutor each time. The tutor and student can upload resources to the space to be used for the tutoring session. The tutor and student connect by voice and video to ensure the sessions are engaging and meaningful.
   2.What is the functionality of the space?
This is a fantastic space where learning can take place easily and efficiently. The platform has video and voice, screen sharing for both students and teachers, a whiteboard, coding applications, math tools, real-time editing and much more. It was developed by tutors, for tutors.
   3. Do I have the same tutor every time?
Yes! One of our core values is about the connection between the student and tutor. We know that optimal learning can take place when this relationship is established.
  4. Do I still get my first session free with Beyond the Classroom?
As we always have done, we offer families the first session free with Beyond the Classroom. If you have already received tutoring with one of our locations, you will not receive another free session for switching to online tutoring from in-home.
   5. Do I need to download anything to get started with online tutoring?
No, you simply click on the link and enter your first name. Then you are entered into the meeting room with your tutor.
   6. What devices does it work on?
Lessonspace is device agnostic but is dependent on the functionality provided by the web browsers of platforms (i.e. Windows, Mac OS, iOS, Android, etc..). Tablets and Phones do not support screensharing due to limitations of the firmware on said devices. All functionality is supported on mobile and tablet devices. For iOS, only Safari is supported as other browsers do not support WebRTC.
   7. What browser do I need to use?
Lessonspace will work on Chrome, Firefox, Safari (iOS 10+) and Edge. Internet Explorer 11 and older browsers are supported but without audio or video. We recommend either using the latest version of Chrome or Firefox as they deliver the best experience.
   8. What internet speed do I need to use?
Lessonspace requires a minimum of 256kbit/s of uplink per video publishing stream, and a minimum of 256kbit/s of download per video receiving stream. Screen sharing doubles this to 512kbit/s. The signalling and content itself has a negligible bandwidth requirement. In total, for 1 on 1 lessons, at least a 1mbit/s symmetrical connection is recommended.