Online Tutoring for Elementary Students
Online tutoring for kids in JK to Grade 8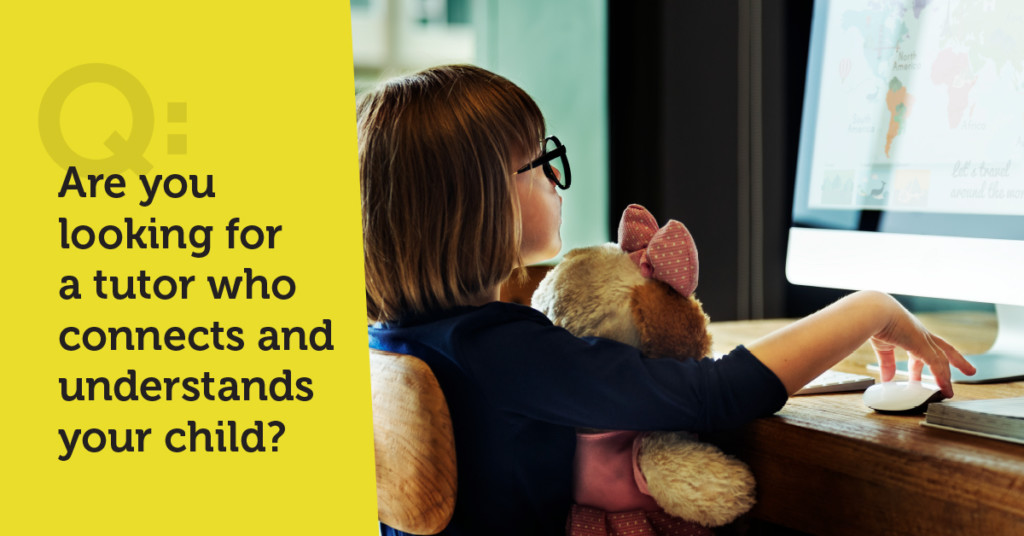 Our tutors are excited to teach your little one to expand and develop their reading, writing and math skills through online tutoring. We tutor kids as young as 3.5!

We provide 1:1, customized tutoring to students in pre-Kindergarten to grade 12 using our interactive, online tutoring system.

Beyond the Classroom has been tutoring students since 1998, providing customized, 1:1 tutoring.

We have amazing online teachers available NOW to help your child continue with their academics for all subjects including reading, writing, math, organizational skills and French.

The tutoring sessions take place online on our tutoring platform called The Lesson Space. It's an engaging online space where tutors and students connect using video, audio, share resources, screen share and edit in real time.

It's a great way for your child to stay on track with the work from their teachers.

We want to reduce YOUR stress as a parent during this difficult time. We know you are balancing competing demands at home and we're here to help.

Our tutors are engaging, knowledgeable and can keep your child on track with their work remotely! The Lesson Space platform is easy to use and compatible with most devices.
Homeschooling Resources for Kindergarten and Up
Here are some fun reading worksheets, activities, and other reading resources that teachers can use to teach students to read.Excellent teaching resourcesKid-created online magazineThe latest news, stories and views about children's author Roald DahlEverything you want to know about Harry Potter including spells, potions, maps etc.Short stories that concentrate on vowel or blend sounds. Primarily designed for Pre-K to Grade 2.>https://www.dogonews.com/Empowering youth literacy, reading fluency and global awareness through current events, books and movies.Find out what the CIA is all about, play games and solve puzzles.National Geographic's site for young readers is one of the best resources for information on the internet about the world, people and wildlife.This site is a way for students to travel the world without having to leave their classroom!Today's news headlines in a kid-friendly format that includes interactive games.
Science:
Space telescope education program
Ask A Biologist began in 1997 in the School of Life Sciences as a biology learning resource tool for students, teachers, parents, and life-long learners.
CanTEENgirl.org is a site with games, activities and resources to get older girls excited about STEM.
Kids CBC is a mix of newsworthy events, entertainment, games and pop culture.
Climate Kids offers kids clear answers to questions on global climate change through sections on weather, air, the ocean etc.
Provides a brief overview of chemistry, the study of matter and how it changes and interacts with other matter. Describes different types of chemistry ranging from biochemistry to physical chemistry.
Compiled by Suzan Grace, Educator of over 20 years and Owner of Beyond the Classroom Guelph. www.beyondtheclassroom.ca/guelph
March 2020